Ormus Minerals - Drinking Sole

Drinking Sole
Drinking sole is a therapy that is favored the most during a stay at a health resort. Records show that this has been in existence since the middle of the 16th century even at that time there were health resorts like Baden near Vienna in Austria, Bad Reichenhall, Bad Kissingenin Germany were the most popular.
Drinking Sole Therapies
This type of drinking therapies are in existence from the very past and is still in existence they are one of the most often prescribed treatments in health resorts in Central Europe. This can also be done at home but should be done in a correct way and under proper supervision.
Drinking Sole from Himalayan Mountains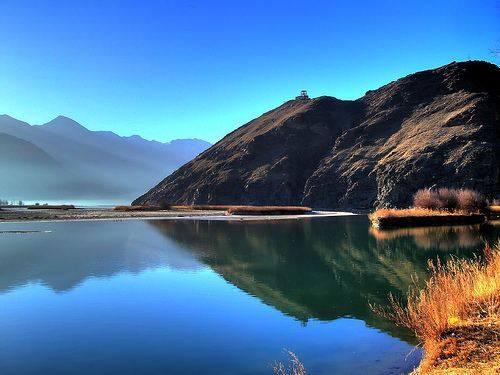 The most effective of all the Sole drinking is that of the sole drinking containing crystals from the Himalayan Mountains as the salts present in it are the oldest i.e. almost 200 years older, which was deposited millions of years ago by evaporation of the primal oceans the pureness of it is almost 110% that is it can be consumed directly without any purification.
Drinking Sole No Chemicals
The crystal salts are free from chemical additives with a high content of minerals and trace elements in a ratio similar to that of human body. This process is one of the most beneficial process to the human beings but known only to a few. It improves the physical equilibrium and the metabolism, detoxifies, purifies and neutralizes the body and helps a lot in the rediscovery of inner harmony, it also balances the acid-base metabolism in the body very effectively and removes the sediments in joints and vessels just by breaking them up.

You can also prepare a saturated sole it is very easy but requires a lot of patience and time.

Hence this therapy is considered one of the oldest therapies in existence and is famous for its fabulous and mind blowing results.
*** Search our Web site for more information on Drinking Sole.
Internal Liquid
Ormus Minerals Himalayan Crystal Salt Sole

Natural
Energy
Supplement

INGREDIENTS:
Distilled Water & Himalayan Crystal Salt


SKU NUMBER

COST

INFO

BUY NOW

OM-012-SOL-004
4 ounces

$10.00

View
Details

OM-012-SOL-008
8 ounces

$15.00

View
Details

OM-012-SOL-016
16 ounces

$25.00

View
Details

OM-012-SOL-032
32 ounces

$40.00

View
Details